New York state native Gary Calvaneso has performed in ensemble settings with his band for over a decade. Over the years the band played to sold out packed houses and were also the opening act for well-known famous musical groups. Stage shows included performances with Elvis's band in the broadway production of Elvis Forever.
Now a solo act, Gary enjoys performing at private parties, country clubs and public venues. He specializes in classic rock and pop hits from the 50's thru 90's and beyond.
He performs on his Acoustic-Electric Guitar and incorporates the use of a Vocal Harmonizer and other hi-tech devices to produce a perfect blend of instrumentation that makes his sound full and engaging.
Song selections are tailored to each venue. For easy listening venues, he performs hits by classic soft rock artists. For dance parties, he plays up-tempo classic rock and country songs that will get everyone on their feet! Gary is also known as "The Tribute Man" for the wide variety of artists he covers.
To Dine or Dance, Gary's music adds the missing ingredient for any occasion.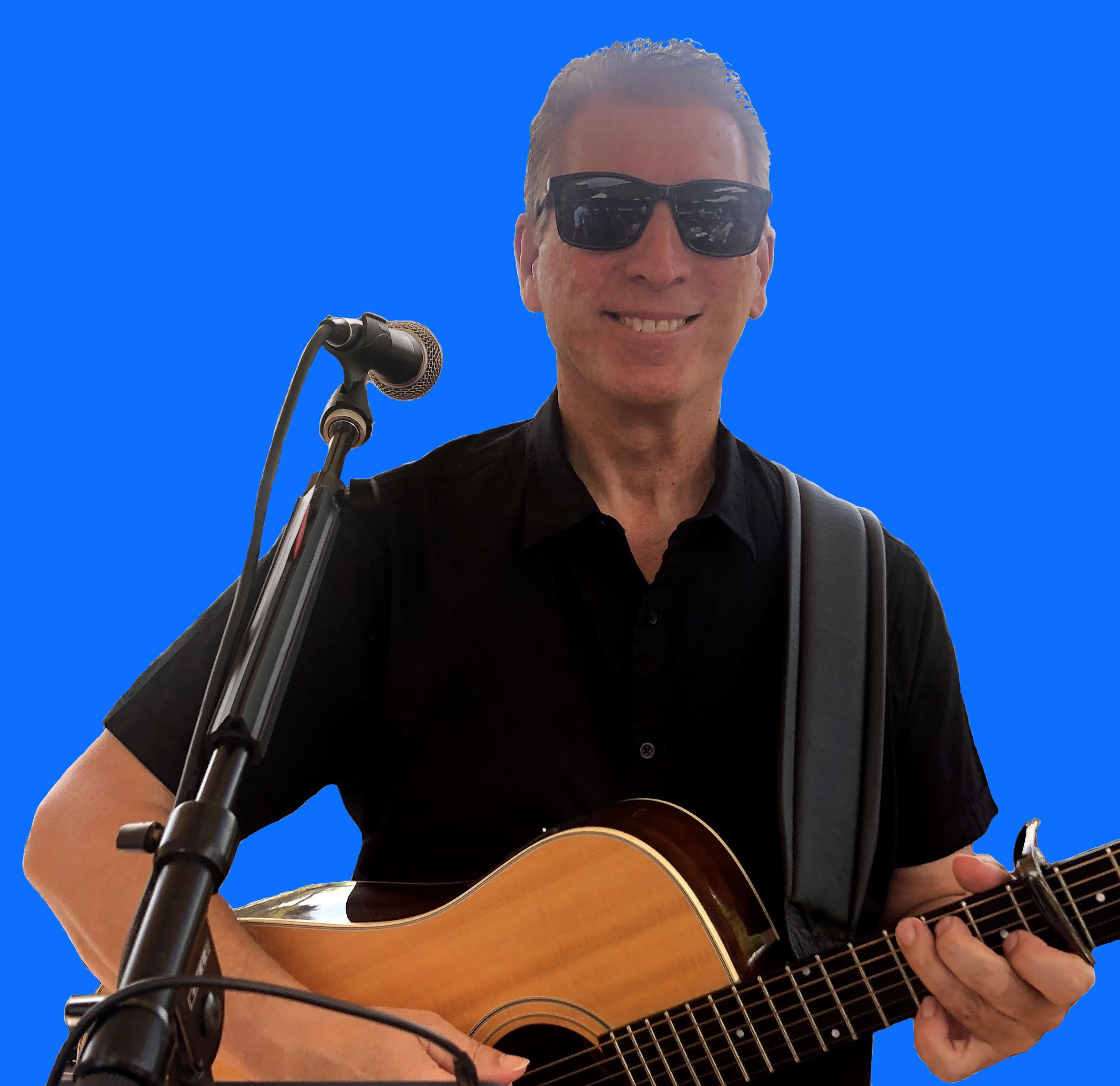 REVIEWS AND COMMENTS

Gary was fantastic! Everyone loved him. He really made our party a memorable time. Our guests could not say enough good things about him, they enjoyed his music sooooooooooo much. He was so accommodating and WOW.. VERY TALENTED! I will be using him at all our future parties and so will our guests . We loved his music and he is the nicest guy ever! 5 out of 5 Stars! - Dora  M, Yorba Linda, CA
Gary was absolutely WONDERFUL! Thank you so much! The utmost professional, engaging with all our guests, most accommodating to requests, sound system was wonderful, and Gary is a true talent! Thank you for making our holiday party such a hit! Would DEFINITELY recommend to all our family and friends! - Natalie M, Yorba Linda, CA

Gary was such an amazing addition to our event! His energy and great variety of songs set a wonderful vibe and our guests truly enjoyed themselves. I saw several guests singing and dancing to his music even though there wasn't a dance floor. The technology that he uses makes it sound like he brought a whole band with him. We are very glad that we hired him for our event and definitely recommend him. - Nicki L. Irvine CA

Gary was awesome! He is gracious, energetic and accommodating! He took song requests, and our retirement community residents LOVED him! They immediately asked to bring him back. Thank you, Gary!!! - Jayne A, San Juan Capistrano, CA
Gary was just fabulous, we were all singing and dancing. His music was just wonderful. Thanks Gary, you were amazing! Great evening because of you! Rochelle V - Costa Mesa, CA
Gary we love every song you sing. I danced so much my feet are killing me! Worth it! - Melody J - Dana Point, CA
You were exceptional and made such a fun night! - Getting lots of positive feedback! Thank you Gary! - Valerie B. Laguna Woods, CA
You are so good!!!! America's Got Talent...I'm telling you!! I am a fan and wish so badly that I could be at your concerts. - Diane D.S. Austin, TX
Enjoyed your music soooooo much!!  Hiring Gary for our event was the best decision! He really made our party a memorable time. Everyone at the party could not say enough good things about him and they loved his music. Gary is so talented, and we will certainly be using him again for our future events. He is the nicest guy ever and worth every cent! – Linda S. Mission Viejo, CA
We thoroughly enjoyed it! Thank you for a great evening. - Erica A. San Clemente, CA